"I'm almost done, I'm almost done." I've been saying that for days, much to the dismay of my family, particularly my mom who flew out here yesterday to VISIT and not stare at the back of my head!
Actually, they are all excited about this
calender
; my son wants to make his own. I told him that's fine...but don't expect me to hawk it on my blog. He's the competition, man!
SO YES, it's for sale!
Click here
or on the pics and it'll take you right to the lovely company printing them for me. Want more info? From the printers themselves:
26 pages, 11" x 8.5", coil binding, white interior paper (100# weight), full-color interior ink
On a more personal level, these are some of my favorite shots...one is literally from my backyard, others are from throughout Europe, the States, and USVI. They're all very different, but I think they make a nice collection.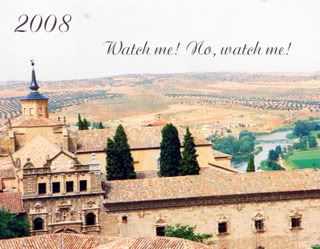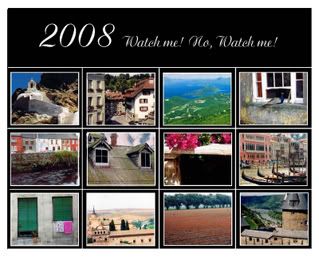 Hope you like it and
buy oodles
(did I just write that out loud?)!