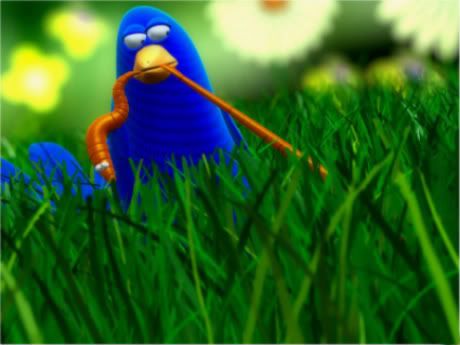 In preparation for our impending move, I've been looking at everything we own and asking myself, "Do I really want to move it?" Turns out, I often don't!
So, we had yet another garage sale. That's the third in less than a year. I've come to learn a little about the garage-saling community over these past months.
There are those that come for specific items, like clothes for their kids or books or garden tools.
Then there are those who are just out scouting for deals, often to resell on EBay. A lot of them know each other, too. I overheard some talking about the great deals they'd gotten last week, what sales they'd hit today already, where they were going next.
Who knew!
And, last but oh so definitely not least, are the Early Birds. They show up before you've even got your stuff set up, let alone priced. I get all frazzled, because more often than not they hover and shadow me, asking how much stuff is,
and I have no effing clue.
At our last sale, this one guy was there and hour and a half before the advertised time, and hung out for hours. He and his beady little eyes were making me nervous; I was starting to think that maybe he was going to stay all day and then club us over the heads and take our loot.
Instead, he drove off with a pick-up truck full of furniture, bicycles, accessories and who knows what else for next to nothing. We essentially gave him hundreds of dollars worth of stuff (and I'm talking at garage sale prices, NOT retail) to get rid of him. Sucked.
Yesterday I had a different Early Bird experience. This lady was super nice and chatty and seemed totally normal. She bought a bunch of stuff, packed it in her car, and I thought she'd redeemed my opinion of the average Early Birder. I'd even given her a bunch of free stuff because she'd told me some story about helping an exchange student furnish their dorm room. Sucker.
But then she came back asked about the clothes; I was selling a bunch of stuff I haven't worn in ages. I told her, "Most of the stuff is 25 cents a piece, except for the evening wear...that's priced individually. "
The thing is, this woman was probably five inches shorter than me and far heavier. Nothing I was selling was going to fit her.
A few minutes later she was scurrying to her car, her arms laden with clothes. I thought I saw the purple of one of my "individually priced" dresses. I asked her if she was buying the clothes, and she said, "Oh, I already paid him," over her shoulder as she jumped in her car and zoomed off.
I walked back to where my clothes were and sure enough, she'd taken every last one of my fabulous dresses, including several designer names. I looked around, and the only "him" that she could have paid was my ten year-old son; my husband must have gone inside.
"Did that lady pay you for the clothes?" I asked him.
"Yup! Three dollars!"
She knew what she was doing. She walked away with hundreds of dollars worth of dresses. Literally. I was going to sell some on EBay if I couldn't fetch a decent amount for them at the garage sale.
What kind of a person does that?